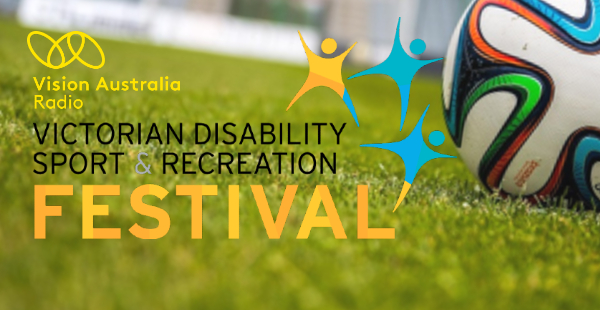 The 2019 Victorian Disability Sport and Recreation Festival will be held on Tuesday 3 December, 10am - 3pm at Crown Riverwalk. The festival began in 2010 and promotes and celebrates physically active lifestyles for people of all abilities on International Day of People with Disability each year. It offers Victorians with, and without, disability the opportunity to explore and experience accessible and inclusive sport and recreation through hands-on activities and information sharing.
In this podcast our Vision Sports team welcome CEO of Disability Sports & Recreation Richard Amon to discuss the need for the festival and what the community can expect on the day. Featuring over 40 exhibitors and three activity zones, attendees will be able to try different inclusive sport and recreational activities, learn about programs they can get involved with in your community, meet Paralympians and watch the Vision Australia Radio live broadcast.
Some of your favourite Vision Australia Radio presenters will be broadcasting on the day and we will be live on location and across our network of Victorian radio stations from 10:30am until 1pm interviewing a huge array of inclusive sporting organisations to learn which more about these sporting groups and how our community can actively get involved. Make sure you come by and say hello, 3 December, 10am - 3pm at Crown Riverwalk.
For more information and news on the event visit https://dsr.org.au and keep listening to Vision Australia Radio across Victoria. Our broadcast is made possible thanks to our sponsor City of Melbourne.
Find out who's exhibiting at the festival and what activities will be available
Find out how to get to the festival