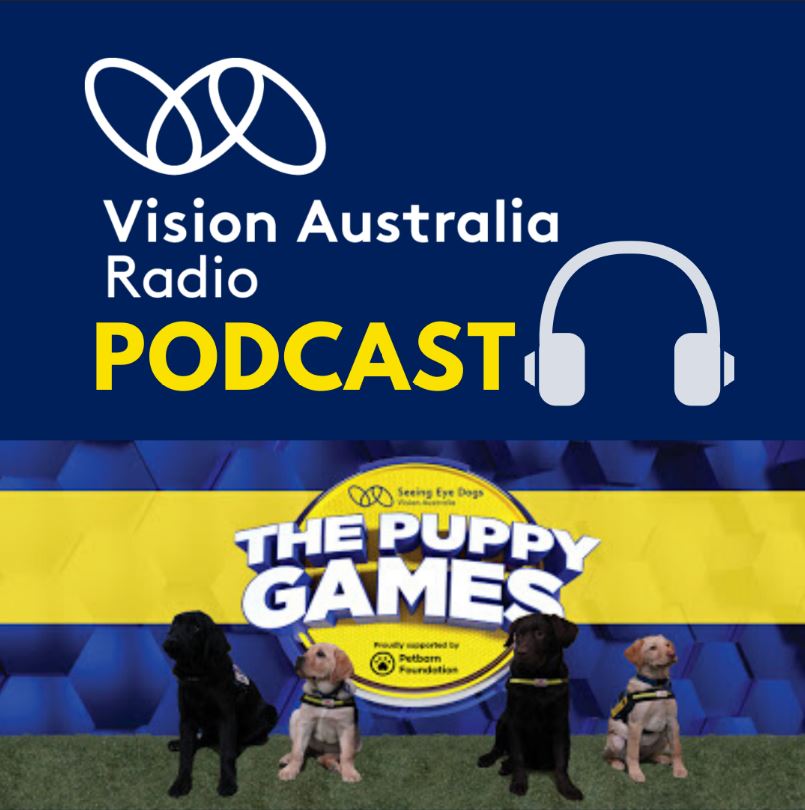 In this interview highlight which was originally aired on Vision Australia Radio program Seeing Eye Dogs Show, Harriet interviews Claire on her time with Seeing Eye Dog Willow. Its been quite the journey!
On July 23, four Vision Australia Seeing Eye Dogs pups-in-training and their trainers will go head-to-head (and tail-to-tail) to showcase their elite skills in the first-ever Seeing Eye Dogs Puppy Games. Register to watch The Puppy Games.
The Puppy Games is a proud partner of the Petbarn Foundation's Seeing Eye Dogs Appeal, which aims to raise $500,000 to help breed, train and care for at least 10 Seeing Eye Dogs throughout July.
Is your dog the next National Chompion? Enter our competition to win big!