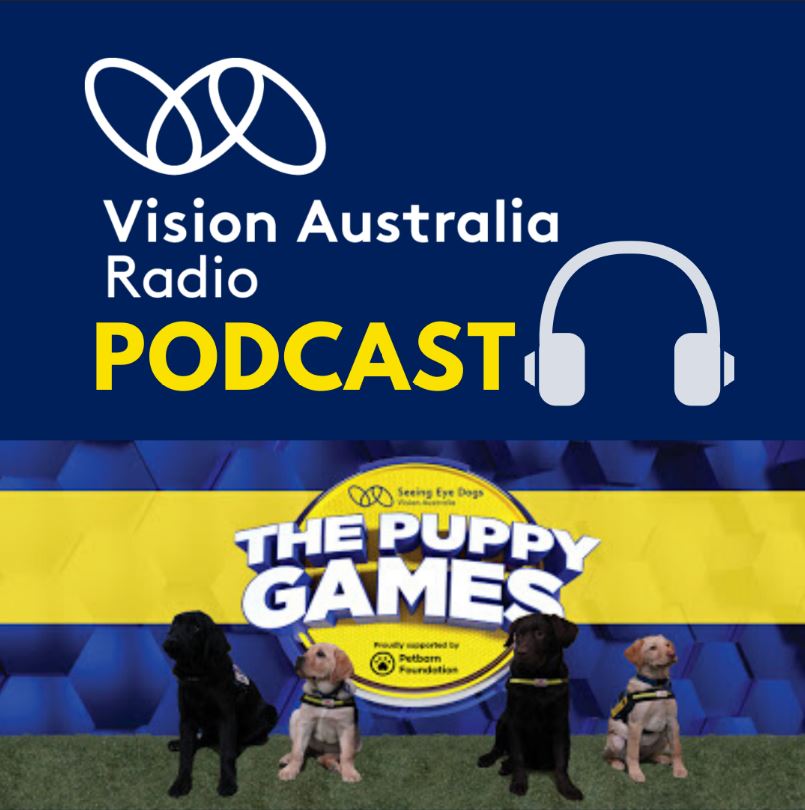 In this interview highlight which was originally aired on Vision Australia Radio program Focal Point, Peter Greco interviews Mary to learn what its like to be a SED puppy carer and to preview the upcoming Puppy Games event on July 23rd.
On the day of the event, Vision Australia Seeing Eye Dogs pups-in-training and their trainers will go head-to-head (and tail-to-tail) to showcase their elite skills in the first-ever Seeing Eye Dogs Puppy Games. Register to watch The Puppy Games.
The Puppy Games is a proud partner of the Petbarn Foundation's Seeing Eye Dogs Appeal, which aims to raise $500,000 to help breed, train and care for at least 10 Seeing Eye Dogs throughout July.
Is your dog the next National Chompion? Enter our competition to win big!